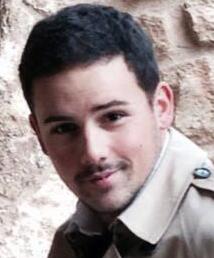 A foolish student, hungry of knowledge. Davide started a bachelor in Economics and Management at LUISS Guido Carli with a twisted idea of the polymeric faces of the economy environment. During his bachelor he majored in Financial Markets and the chance to spend six months at Maastricht University School of Business and Economics as ERASMUS student. Back in Rome he worked on his bachelor dissertation in Corporate Finace with Professor Enrico Maria Cervellati. The relationship with Enrico, now evolved as a mentor mentee one, has brought so many synergies that Davide started to work as his Research Assistant.
Davide, satisfied by the undergraduate experience, decided to enrol into the two years MSc in Economics and Finance at LUISS Guido Carli due to his hunger for Finance as a whole.
Thanks to his curiosity he started learning about the Bitcoin phenomenon and he was so fascinated by it that couldn't resist sharing his passion. The Discover Bitcoin idea is just a realization of the mind-set of sharing for synergies; the team is the heart of it, its true asset.
He is at the second year and his craziness and cravenness for new experience and knowledge brought him to South Korea at the Yonsei University for a graduate exchange program to conclude his MSc. This experience has truly been life-changing for him. There, Davide had the opportunity to improve both from a social perspective, he adapted to the Korean life-style and culture, and academically, as he challenged himself with advanced courses like Engineering Investment Analysis.
Now he is in San Francisco, working on his MSc dissertation at University of California at Berkeley as Visiting Scholar in Haas School of Business. Davide is very excited about this new experience and he is ready to make the most out of it!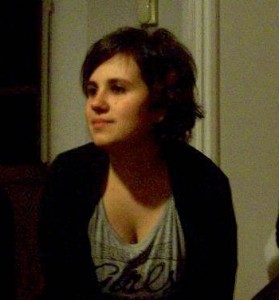 "Just a small town girl", after getting her high school diploma from a Classical Liceum, she moved to Rome to attend the faculty of Economics and Management at LUISS Guido Carli. She chose to pursue an economic bachelor degree a little bit on a hunch, feeling it could give her the challenge and the incentive she was yearning for. She wasn't wrong; as soon as she began her studies, she felt deeply captured, developing a strong interest in economics and financial markets.
Upon finishing her bachelor, she decided to further specilize her skills by pursuing a Master Degree in Financial Economics, always at LUISS. After an extremely demanding first year she attended jointly with LUISS first year PhD students, Annalaura moved to London for three months, to spend her second year fall semester as an ERASMUS student at Cass Business School. In a city like London, with an intense financial profile, she saw her interest in finance newly rekindled.
Therefore, once back in Italy, she decided to write a thesis which could combine both finance and economics. That's when she first approached the virtual currencies world, only to completely fall in love with them. She immediately became involved with Discover Bitcoin. This project led to the completition of her thesis on Bitcoin: "A Decentralized Monetary Policy: An Analysis of Bitcoin in a Cash-In-Advance Model", which she discussed this past July, obtaining full honours. The research potential of crypto-currencies made her decide to pursue a PhD at LUISS, in order to still be involved with the observatory in first person. She thinks of Discover Bitcoin as a chance to deepen her studies, on a subject full of potential, while gaining new skills, competences and knowledge. Annalaura is looking forward to living this adventure and to fully exploring its potential, together with her teammates and anyone interested in it. LET'S DISCOVER BITCOIN!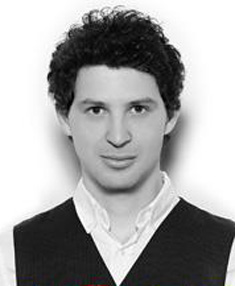 A young Italian algo-trader ( Artificial Intelligence), journalist, writer and formerly student at LUISS Guido Carli University, Antonio Simeone is the author of two books devoted to the economical field, "Visions and Illusions of a new global Economy" and "Psycho-ethical Economics". The latter, introduced by Paolo Savona (Professor of Politics Economics and ex chairman of Unicredit Banca di Roma) with a Preface by Richard Easterlin (Professor of Economics at the University of Southern California) is about the connection between money and happiness. It is actually destined to show how the world could realize an economical renewal, changing its strategy and decisions. After the degree in Economics,he developed a great interest for Bitcoin, trading and swarm intelligence. He attended a specializing course in Financial Engineering at Columbia University and then achieved a degree course in Financial Markets by Nobel Prize Robert J. Schiller of Yale University.
The interest in Bitcoin was born as a simple curiosity but then became a real professional commitment so Antonio started to work to found "Discover Bitcoin", an organization destined to study this new reality, together with students and professors of LUISS Guido Carli.
At the same time, he continues dealing with several business affairs always concerning economics, innovation and journalism. He is the Co - Owner of Yousermedia LLC, an IT consultancy company focused on emerging technologies like web development, mobile development and graphic design. He is also managing the section "Venture Capital" at Datamanager, writing several pieces dedicated to Economics news, start-up and innovation. Advisor for a London Hedge Fund and for Tim Ventures ( Telecom Italia) . Professional experience in Algorithmic Trading (Swarm Intelligence). Co - Founder and Ceo of Euklid  Research Scientist at Blockchain Lab